Make sure you're match ready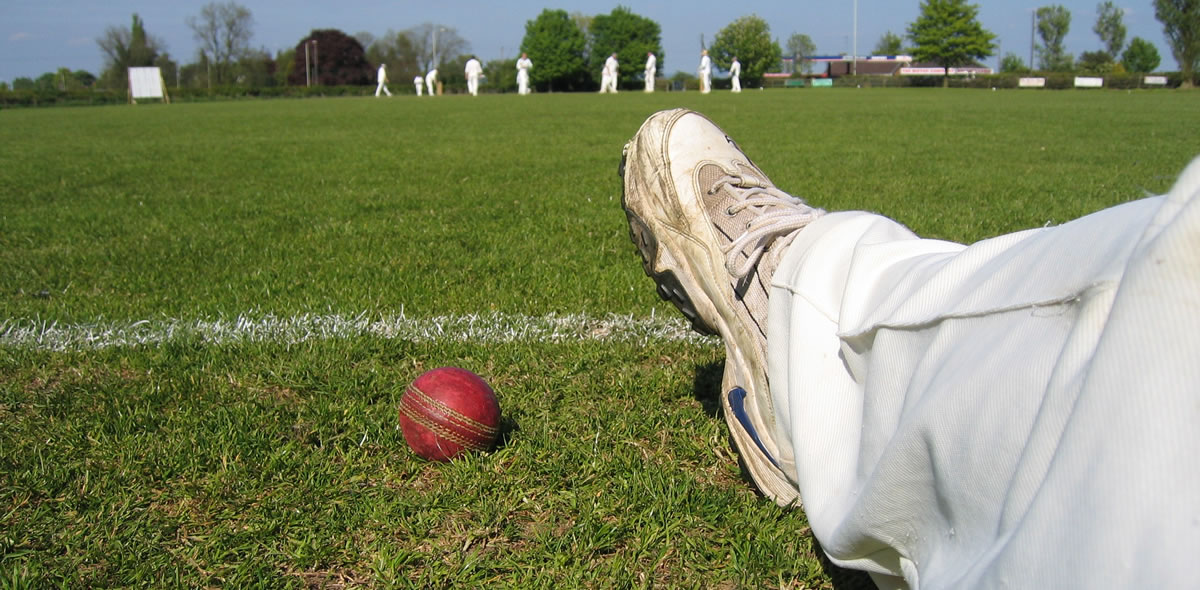 Let's be honest, not much beats the sound of leather on willow. Cricket is that most English of international games bringing together the glorious combination of power, skill, speed, spin and timing. Not forgetting some sledging. Whether you're hitting down the wicket or taking catches in the deep it takes practice, commitment and fitness to bring your best to the game – and all of these begin long before the toss.
From grassroots to county and international matches, every ground may be different, but some things in cricket are guaranteed. Aside from three people shouting, "catch", when a ball has gone for six, a fielder falling over the boundary and an umpire looking like a clothes horse, there are other cricket fundamentals. Like winning, losing, injuries and David Lloyd.
Playing with a heavy ball travelling at speeds of around 90 mph is always going to give a risk of injury, so wearing the proper protective equipment is important in cricket. Helmets and padding are essential to minimise injury and can even save lives, so choosing good quality gear is time and money well spent.
A good diet can also help you avoid injuries long before you step onto the pitch. Hydration and nutrition are both key to keeping your body in good health so it can stay strong and recover well. Balanced diets are always best with a healthy level of hydration. Eating your 5-a-day will help you get the vitamins and minerals you need, while high-protein foods like eggs, salmon and chicken breasts are great at building lean muscles.
After playing a carb rich meal will re-fuel your muscles, aiding your recovery and protecting you from future injuries. Staying hydrated before, during and after a game means your muscles will also get the blood they need to stay healthy.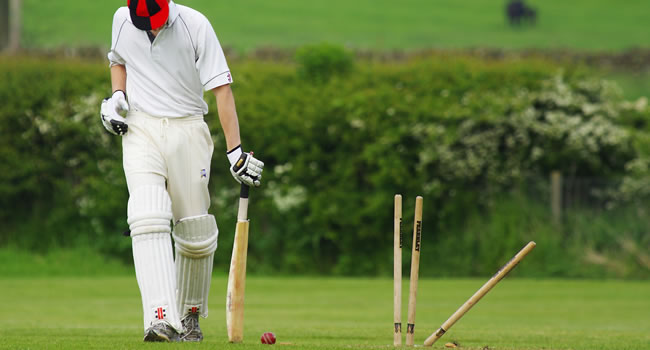 Practise and rest are necessary for avoiding injury as well. Training will help your body prepare for the skill and exertion ahead, but too much will just overwork it. Factor in good rest and sleep time between practise sessions to allow for recovery.
On a match day, warming up and cooling down are both vital. Pre-game, getting your heartrate up and muscles flexible leaves you less open to strains and tears. Aim for around 15 minutes of jogging and dynamic stretches to warm up – and remember to stretch regularly if you are stood fielding for a long time. After playing, a cool down will help get fresh blood and oxygen to your muscles while removing waste products like lactic acid. Adding in a sports massage between games can also benefit your body by releasing tight knots and lumps in muscles which can lead to more problems.
The reality of sport however is that injuries can and will happen. Rotator cuff tears, contusions, ankle sprains and even golfer's elbow are all common cricket injuries. These can prove painful, annoying and surprisingly expensive. So along with getting the right equipment, training and diet, getting good sports insurance is a winning move to prepare you for every game.
We offer the best cover at the best price for all sports so contact us for a quote - protect yourself even more than you protect your wicket.