---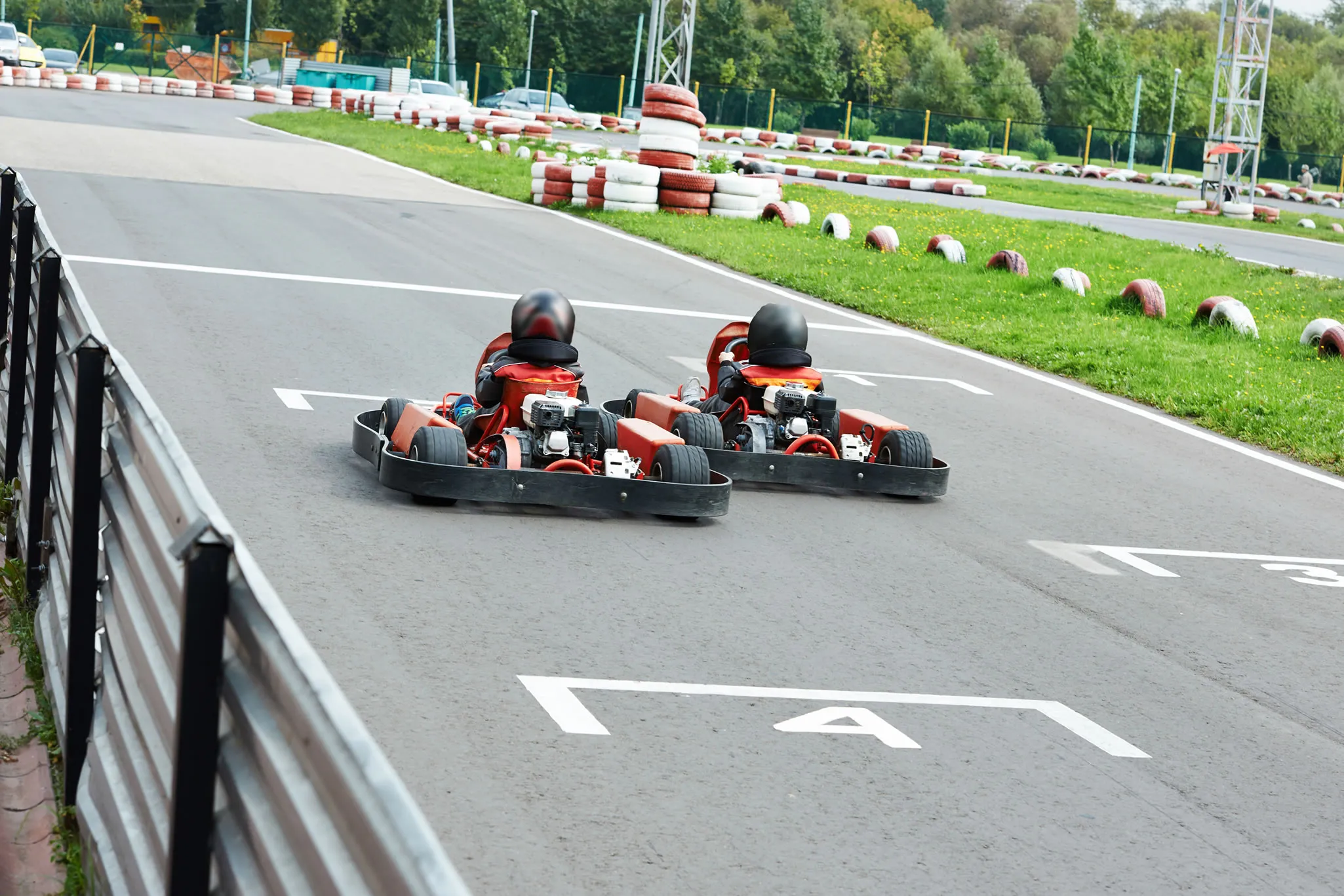 If you are looking for a driving experience open to most ages, then go-karting is more than likely on your radar; it is a popular activity, made so by the likes of Professional drivers such as Lewis Hamilton, who rallies the karting community and endorses training schemes.
If you would like to find out more information on the karting insurance policies we offer, be sure to get in touch with our team via the quote form.
We want to help you with injury insurance should you have a go-karting accident or need to make a claim.
Why do you need Karting Injury Insurance?
Have you ever driven a go-kart before? Have you ever been in a go-kart accident? With the sport being such a rough and ready activity, you will likely experience collisions, rollovers or flips in your driving career; these accidents are more than likely to occur when on a racetrack compared to in training, but they do still happen.
Typical injuries you might sustain when driving a go-kart are as follows:
Broken bones and fractures can happen from being thrown around the kart with force and crashes
Dislocations - again, they can occur from the force of collisions and driving
Whiplash - as with regular crashes, you can get whiplash in your head and neck, all down to your body being forcefully thrown in specific directions
Head injuries can occur from various accidents, even when wearing a helmet
Burns - being in such close contact with a hot engine, if you have a collision, you may end up with a burn from the petrol or other components
You need to make sure you have go-kart accident and injury insurance, without you will not be awarded compensation, without which you might not be able to afford any medical expenses or costs involved with being injured, such as not being able to work.
What can we offer you?
Quote Sports Insurance can help you find the best Karting injury insurance. Nothing is worse than being injured and not having the maximum compensation from an insurance claim; with our team, you will always receive extra coverage where needed. Our services include access to:
Panel of Specialist Insurers
Product Comparison Service
Knowledgeable Advice
Tailored Injury Cover Solutions
Help and Advice with Claims